Faculty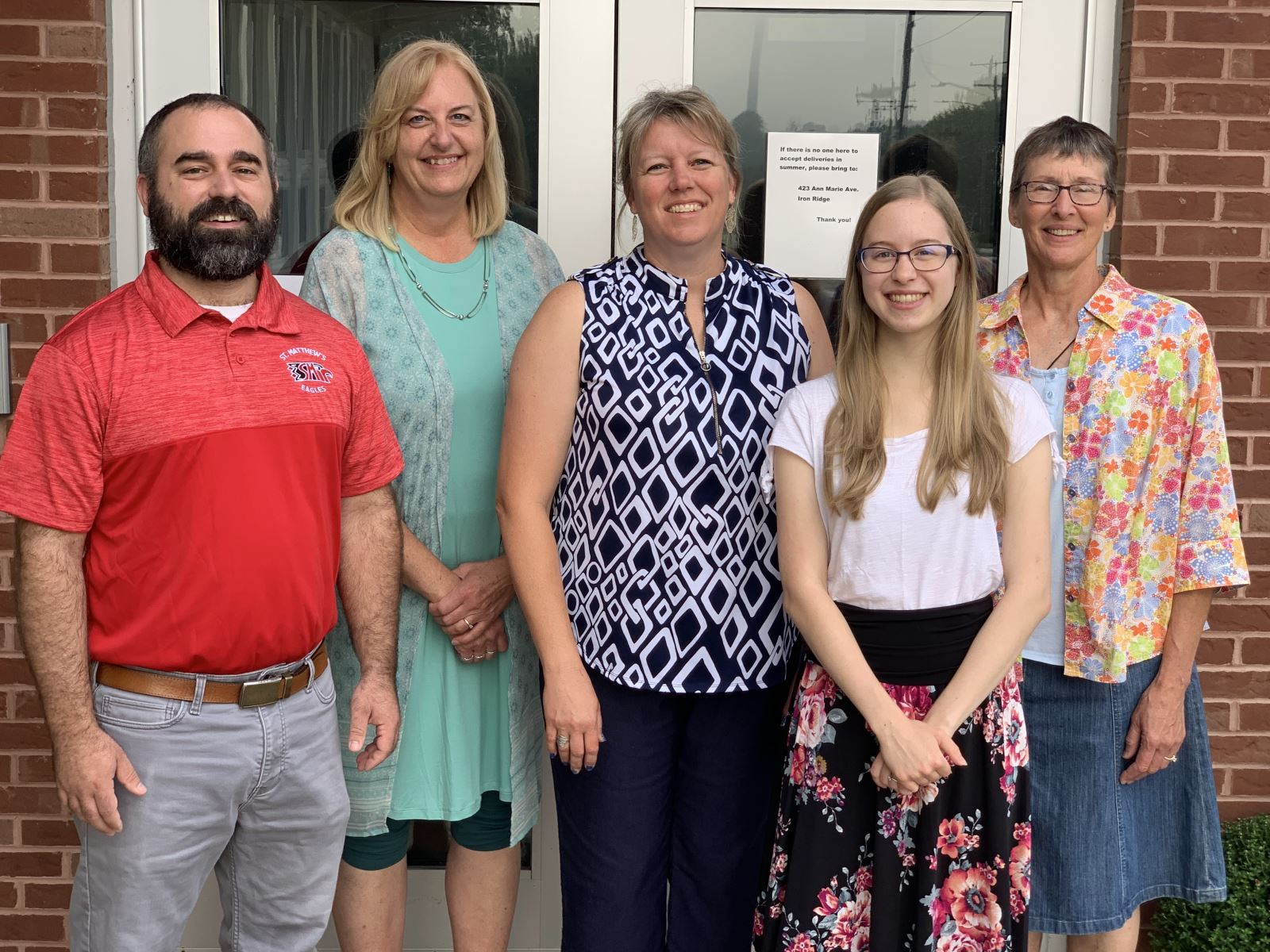 Mrs. Rebecca Schulz
-- Grades 4K and 5K
Mrs. Schulz teaches the littlest lambs at St. Matthew. She grew up on a small farm in central WI and attended WELS schools through college. She is a graduate of Dr. Martin Luther College in New Ulm, MN and holds a degree in elementary education. She acquired a WI state teacher license through Ripon College early in her teaching career. She also participated in a visiting teacher program and spent time in Australia learning about their educational system.
She lives on a beef farm near Iron Ridge with her husband, Doug. They have three daughters, Allison, Abigail, and Emily. Mrs. Schulz enjoys teaching the 4K-5K children and seeing them grow and develop so much over the school year.
Mrs. Sara Arnold
-- Grades 1st and 2nd
Mrs. Arnold currently teaches 1st and 2nd grade. She graduated from Martin Luther College in the spring of 2021 with an elementary education degree and is happy to share God's Word with her students every day! Her other favorite part of the school day is read aloud. Mrs. Arnold and her husband, Christian, whom she wed this past summer, live in Hartford, Wisconsin.
Mrs. Ruth Callies --
Grades 3rd and 4th
Currently Mrs. Callies is the teacher for 3rd and 4th grade. She also teaches a few 5th grade classes plus Music and Art in grades 6-8. She enjoys directing the two hand chime choirs and teaching piano lessons after school. Mrs. Callies has been teaching in Iron Ridge since 2007 and enjoys all the opportunities the Lord has given her to share His Word with the children.
Mrs. Sarah Horn
-- Grades 5th and 6th
Currently Mrs. Horn is the teacher for 5th and 6th grade. Mrs. Horn was born in Detroit, Michigan. She graduated from DMLC in 1993 and received a call to teach in Watertown, Wisconsin, in 1995 and has lived there ever since. She has taught 3rd grade, 5th grade, and 6th grade and Extended Learning. She has lived in Wisconsin for the past 23 years and has had many students and her husband who all cheer for the Wisconsin teams (Packers, Badgers and Brewers).
Mrs. Horn is married to Tom and has three daughters, Emma, Leah, and Hannah. Her husband Tom earned his degree as a Physical Therapist's Assistant and started a new job last summer.
Mr. Kevin Lorge, Principal
-- Grades 7th and 8th
Mr. Kevin Lorge grew up in Greenville, Wisconsin, where he attended Immanuel Lutheran Grade School and Fox Valley Lutheran High School. After graduating from FVL in 2007, he attended Martin Luther College, in New Ulm, MN. At MLC, he earned a double major in Physical Education and Elementary Education. He graduated from MLC in 2012. Prior to serving at St. Matthews, Mr. Lorge served as a Tutor and Instructor at Great Plains Lutheran High School in Watertown, SD, for two years. He then served for one year as a 6
th
-8
th
grade teacher and Athletic Director at Peridot-Our Savior's Lutheran School in Peridot, AZ.
Pastor Larry Mose
Pastor Mose graduated from Wisconsin Lutheran Seminary in 1988, and was assigned to serve at Hope Lutheran church in Portland, MI. While there, he met and married his wife, Connie, in 1989. They have been blessed with three children. In December of 1995, Pastor Mose accepted the call to serve as the pastor of St. Matthew's, and their family moved to Iron Ridge in January of 1996. He has been here since. Pastor and Connie feel very blessed and thankful to be a part of the St. Matthew's family.